Popular Music and Society Special Issue
Edited by Susan Fast and Stan Hawkins
Call for Submissions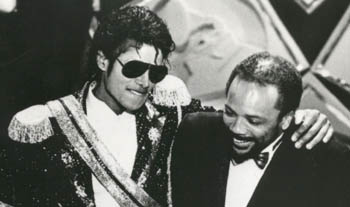 Submissions are invited for a special edition of Popular Music and Society that examines constructions of subjectivity in Michael Jackson's music, with a focus on gender, sexuality, age, disability, and race. Contributors are invited to address ways in which Jackson's vocality, grooves, rhythmic invention, songwriting, conformity with and/or irreconcilability of generic categories, particular songs, song categories (such as ballads) or albums, record production, use of technology, and live or mediated performance work to produce his own, often spectacularized, subjectivities, as well as those of his listeners. We are interested in drawing together articles that engage in an interdisciplinary manner the myriad ways in which subjectivity is constructed in Jackson's work: narratives of desire, healing, redemption, anger, violence, celebrity; engagement with world politics, charity; intergenerational relationships; the spectacular body in performance; illness as it impacted his music and performance; freakishness/the fantastic; challenges to hegemonic constructions of race, masculinity, sexuality, gender–to name only a few possibilities.  Although we welcome contributions that employ a broad range of methodologies, including the development of new methodologies for the analysis of popular music, we intend that these essays address musical sound and sound related to text (lyrics), image(s), and dance directly.  While the complexity, ambiguity, and irreconcilability of Jackson's subjectivity/ies have been covered exhaustively, mainly by the mass media, only a few scholarly essays have made significant inroads to understanding these phenomena; moreover, none of these has addressed musical sound in detail.  We therefore see the need for rigorous scholarship into Jackson's creative output, with specific emphasis on musical sound, the place where he, himself, arguably commented most explicitly upon the matters referred to above.  Our vision is that this issue will include essays that range over Jackson's long career, from his time with the Jackson 5 through his last studio album, Invincible, and final live performances, perhaps including the forthcoming film documenting preparation for his This Is It tour.
Essays of 6,000-8,000 words are due by September 2010. Essays will be peer-reviewed.  Inquiries regarding potential essay topics and their suitability for inclusion are welcome. Please include your professional/academic affiliations, a postal address, and preferred email contact with your essay; for purposes of blind peer-review, please do not include your name within the body of the essay.
Please address all communications to: Susan Fast (McMaster University, Canada) or Stan Hawkins (University of Oslo).