Dancecult: Journal of Electronic Dance Music Culture
Crowdfunding Initiative
http://www.indiegogo.com/dancecult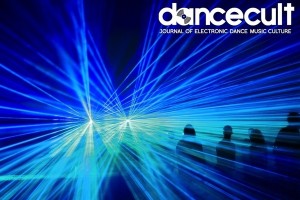 Dancecult: Journal of Electronic Dance Music Culture needs your help to remain operational. Dancecult is a peer-reviewed, open-access journal for the study of electronic dance music culture (EDMC). Launched in 2009, it is the mothership of the global EDMC research network. In November 2012, we published our 6th edition, maintaining a twice-annual publication schedule, but today Dancecult is in crisis and needs your help to meet expenses essential to the journal's operation and to ensure our survival.
This campaign for $10,800 (USD) is designed to cover Dancecult's core running costs over the next two years, and you can assist by pledging money to our tiers, all of which offer perks, some quite valuable and prestigious. Including event tickets, books, music, DVDs and a print, these rewards have been graciously donated by our friends in the EDM community. By selecting a perk your name will be included in our honours roll at Dancecult's website.
Our crowdfunding initiative has just been launched at Indiegogo. Please visit the following link and get in quick on the perks!: http://www.indiegogo.com/dancecult