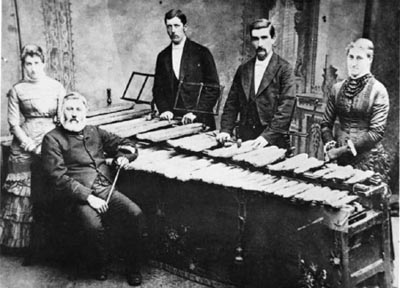 Oxford University Press intends to publish a second, revised and expanded edition of The New Grove Dictionary of Musical Instruments, originally issued in 1984. Reflecting advances in scholarship during the past quarter-century, the second edition will encompass a greater range of subjects in more detail, thus serving a larger community of readers worldwide.
Your assistance is invited in enhancing the usefulness, accuracy, and diversity of articles in the forthcoming GMDI, which will appear both in print and incorporated into Grove Music Online. Notice of errors and omissions in the previous edition and its derivatives, bibliographic updates, and suggestions for improvement especially in coverage of non-European and electronic instruments, can be e-mailed to the Editor-in-Chief at the address below. All recommendations will be considered in planning new articles and revisions.
As a cooperative enterprise of encyclopedic scope, the GDMI second edition aims to represent the current state of instrument studies as comprehensively as possible while also preparing a platform for future expansion. Timely advice from musicians and music historians, instrument makers and collectors, ethnomusicologists, organologists, teachers and students, and specialists in related fields is earnestly solicited.
Laurence Libin
Editor-in-Chief
Grove Dictionary of Musical Instruments
Oxford University Press
lelibin@optonline.net